In the 1970's, our founder, Ramona Meers, studied futon construction with a master futon maker in Japan. She returned to Montana, establishing Small Wonders Futons in 1981. We have continued her tradition of excellence, based on the belief that quality endures and that natural fibers (cotton & wool) have beneficial, healthy properties not found in their synthetic counterparts. We are committed to providing you with individual attention and service. Your satisfaction is more than important to us, it is essential!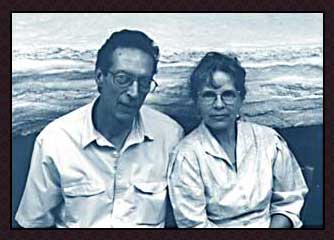 Gerald Olson & Teala Anderson
We began handcrafting futons in 1981. Our retail store in downtown Missoula, Montana, opened in 1989. Visiting the Western Montana area?
Stop by our showroom.